PHELPS PHRiDAY comes to a close
I want to thank everyone that has supported my bi-weekly effort to bring you all new music. My mailing list app show's me who open's the emails and how many people actually click the link. While the numbers tend to fluctuate, I still appreciate even the smallest amount of support. I also want to thank those that have actually taken a step further and purchased my music. It personally...
Watch
PHELPS PHRiDAY #2: "T.G.I.P." ft. Mike Miller Welcome to PHELPS PHRIDAY…every other friday a new release. All I ask is if you like it, hit "share"!!! DOWNLOAD/STREAM HERE: http://mrphelps.bandcamp.com/track/t-g-i-p-ft-mike-miller FOLLOW MIKE MILLER: Twitter: @MikeMillerStory Like Mike Miller on Facebook: Facebook.com/MikeMillerMusic Visit Mike Miller at:...
Watch
PHELPS PHRiDAY #1: Tru Sound-"Light Switch" ft. KEiTH PHELPS Welcome to PHELPS PHRIDAY…every other friday a new release. All I ask is if you like it, hit "share"!!! DOWNLOAD/ STREAM HERE: http://mrphelps.bandcamp.com/track/light-switch-ft-keith-phelps  FOLLOW Tru Sound:  http://twitter.com/ItsTruSound @ItsTruSound http://soundcloud.com/itstrusound...
8 tags
KEiTH PHELPS- "Happy" DOWNLOAD HERE:...
4 tags
[the message]
        tell me i'm someone tell me im worth it tell me im valued and that i have purpose if you say nothing  then ill keep on searching and if you keep silent then ill keep on hurting
8 tags
3 tags
The Essence of a Woman →
5 tags
A07 ENT sittin on the SOFAS & COUCHES!! →
7 tags
11 tags
9 tags
SAN DIEGO is STILL bumpin @KEiTHPHELPS BEATS! w/... →
A07 Entertainment & Media Present #Vol. III
8 tags
20 tags
"SOFAS & COUCHES: DUSTY OLD SOUL" OFFICIAL...
LOS ANGELES (November 8, 2012)— Producer/musician prodigy KEITH PHELPS has just released his latest project: "Sofas & Couches: Dusty Old Soul," a collection of 20 previously unreleased instrumental tracks. The strictly soul-sample project amassed over 300 plays in just one hour upon being released. Be on the lookout for Phelps next project, "Music U Can Pheel," to be...
Watch
Listen to SOFAS & COUCHES: DUSTY OLD SOUL by KEiTH PHELPS. DOWNLOAD MY FREE 20 track BEAT TAPE!!!
4 tags
Watch
I produced TOO FAMILIAR & DTB!!! SUPPORT THAT RAW GOOD MUSIC Listen to LOVEJOY by Breezy Lovejoy.
"Girl: omg i wanna see you perform [as an artist] , i think that would be funny..."
7 tags
Prod. by KEiTH PHELPS →
DEUCE DOT!!! (in 2chainz voice)
8 tags
Watch
"That junk so tight"
5 tags
Brand Is
nehemiahp: You yourself are a brand my friend. It is widely said to be conscience of what you promote with your brand. It could help or hurt business.
Thoughts
There's that point in your life where u truly are learning to love your originality. This can be so hard to do seeing that everyone else quietly aspires to be a clone. At first I wanted to prove to so many people that I was capable, current, and that I was what I believe is the best. Ladies and gentlemen in so over that. So over chasing everything that I'm not. I make music because I...
5 tags
@BrittanyFree covers @KevOnStage themesong via... →
3 tags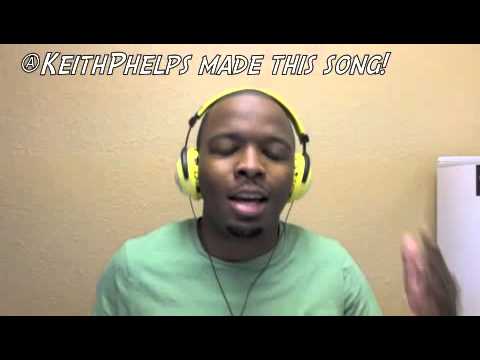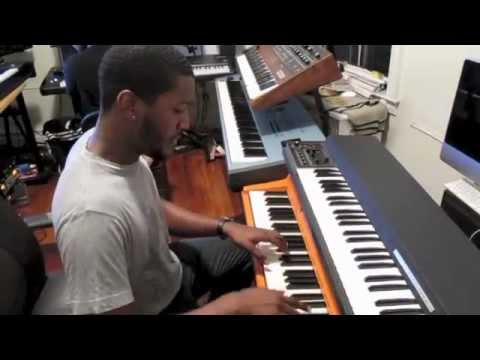 Watch
Listen to RAP WORSHIP by Godchild & G.M..
sounds like it could be…..but its not 1980s...
"Smart artists don't want to be worshipped…just appreciated"
– HASSAN ALI EL-AMIN
8 tags
5 tags
3 tags
5 tags
Godchild & GM "Breakthru" prod. by...
"Recording artist"
So who ever wrote this thought i was a guest recording artists….I'm not….yet ;) Approximately 80 high school students from across the United States were selected to participate in the Los Angeles installment of the of the GRAMMY Foundation's eighth annual GRAMMY Camp, held July 14–23 at the University of Southern California Thornton School of Music. The interactive...
4 tags
Not surprise at all abt Mr. Phelps talent.....
Fashion Section very original, the cassettte so genius, vids, hahaha! great producer! loved the water! kuddos to this awsome artist
4 tags
Watch
BEST MISSY & TIM INTERVIEW OF ALL TIME!!!!! #REALARTISTS
7 tags
"R&B" (instrumental) Prod. by...
itsdrewsnews: HEY FOOLS.  Let's pretend school...
8 tags
10 tags
8 tags
Godchild & G.M. " Birthday" ft....
IF YOU DONT WORK....YOU DONT EAT
For even when we were with you, this we commanded you, that if any would not work, neither should he eat.—2 Thessalonians 3:10 The Bible hits home with this one…Ive heard this taught from the "get a job" context. However, ive come to find out that it runs much deeper than that. I believe the term "eat" can be referenced to return or a reaping. The...
4 tags
4 tags